Third International Conference of the Sustainable Consumption Research and Action Initiative (SCORAI)
Copenhagen Business School
27‒30 June, 2018 February 19, 2018 Draft
Detailed Program
Conference Partners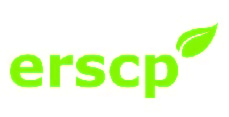 Thursday, June 28
Parallel Session 1 (10:45am‒12:15pm)
Session 1A: Special Session: Sustainable Community Movement Organizations Amidst Emergency Degrowth Trajectories (Organizer: Richard Weiner)
Richard Weiner, Operationalizing SCMO as a socio-economic concept
Ivan López, Analyzing sustainable community movement organizations in Aragón, Spain since the 2008 financial crisis
Senka Neuman Stanivukovic, Commoning and degrowth movements in the post-Yugoslav space
Viviana Asara, Angelos Varvarousis & Bengi Akbulut, Forging commons through social movements: the social outcomes of the squares' movements in Athens, Barcelona & Istanbul
Raquel Neyra, The environmental justice movements facing the Peruvian extractive policies
Discussant: Regine Spector
Session 1B: Special Session: Discussion on Behavioral Public Policy for Sustainable Consumption (Organizer: Lucia Reisch)
Session 1C: Social Experiments
Ulf Schrader & Marc Schmidt-Keilich, Activating consumers to foster their employer's sustainable innovativeness: Are sustainable embedded lead-users superior to other employees?
Eva Heiskanen, Senja Laakso & Kaisa Matschoss, Practice-based living labs in redesigning socio-technical systems
Asa Callmer, Approaching sufficiency: motivations and experiences among buy-nothing activists and declutterers
Session 1D: Energy, Buildings, and Users
Annika Carlsson Kanyama & Misse Wester, Impacts on consumption-related greenhouse gas emissions from households before and after moving into an environmentally friendly apartment building
Frank De Frijter, Retrofitting housing and thermal comfort: a Chinese and Dutch householder perspective
Orose Leelakulthanit, Drivers of residential energy saving
Edina Vadovics, Anke Merziger & Liga Žogla, Reducing energy consumption in public buildings: what does success depend on?
Session 1E: Special Session: Sustainable Consumption in the Digital Age (Organizer: Tilman Santarius)
Vivian Frick & Tilman Santarius, Everything is just a click away: how digitalization changes consumer behavior and motivation: a literature review
Vivian Frick & Ellen Matthies, The Internet as an assistant for sufficiency or a tool to remove consumption barriers? A representative survey on online consumption
Tim Foxon & Mari Martiskainen, Analyzing the impact of ICT technologies and business models on future energy demand
Steffen Lange, Johanna Pohl & Tilman Santarius, Can digitalization help to decouple growing consumption from environmental throughput? Insights for the debate on decoupling
Session 1F: Special Session: Clothing & Fashion 1 (Organizers Sonali Diddi, Melody LeHew, Young-A Lee & Jana Hawley)
Sonali Diddi & Ruoh-Nan Yan, Do I own too much? Exploring factors influencing sustainable fashion consumption behaviors in the U.S.
Kristian Steensen Nielsen, Wencke Gwozdz, Shipra Gupta & James Gentry, Fashion orientation vs. style orientation and its relationship with subjective well-being
Melody LeHew & Sarif Patwary, Investigating consumption practices of sustainable fashion bloggers: leading the way or leading astray?
Session 1G: Special Session: Living Well in a World of Limits 1 (Organizers: Marlyne Sahakian, Sylvia Lorek, Doris Fuchs & Antonietta Di Giulio)
Session Chair: Doris Fuchs
Mónica Guillen-Royo, Sustainable consumption as a synergic need satisfier
Lina Brand Correa & Julia Steinberger, Examining the linkages between energy services and human need satisfaction in Colombian households: initial quantitative insights
Antonietta Di Giulio & Rico Defila, How the concept of consumption corridors is received in Switzerland
Parallel Session 2 (2:30‒4pm)
Session 2A: Special Session: Sharing Economy 1 (Organizers: Oksana Mont, Anna Davies & Oona Morrow)
Oksana Mont, Lucie Zvolska & Yuliya Voytenko Palgan, Toward an explanatory framework for institutionalization processes of urban sharing organizations
Karin Schanes & Karin Dobernig, Food waste fighters: a qualitative study on the lived experiences of food sharing practitioners in Austria
Anna Davies, Reporting as social practice: moving from outputs to impacts in urban food sharing evaluations
Session 2B: Special Session: Discussion on Behavioral Change and Sustainable Consumption (Organizer: Wencke Gwozdz)
Session 2C: Visioning 1
Jaco Quist, Wouter Spekkink, Udo Pesch & Eline Leising, Backcasting for sustainable lifestyles and a green economy in an urban context
Steven McGreevy, Motoki Akitsu, Joost Vervoort, Astrid Mangnus & Kanang Kantamaturapoj, Visioning processes and targets in transdisciplinary settings: envisioning sustainable future diets, food-related social practices and food systems in Asia
Paul Nieuwenhuis, From conservation to resilience: more sustainable consumption by abandoning "nature"
Session 2D: Future of the Automobile
Marco Sonnberger & Antonia Graf, Imaging the future of car driving? Concepts of needs in sociotechnical imaginaries of autonomous driving
Liridona Sopjani, Mia Hesselgren & Jenny Janhager Stier, Car-free workplaces: co-creating for changing everyday practices
Esthi Zipori & Maurie Cohen, Planning for urban de-automobilization: examples of sustainable mobility innovation from North America, Europe & Asia
Michal Czepkiewicz, Valentina Klaas, Jukka Heinonen & Juudit Ottelin, Is a "need to escape the city" a challenge to sustainable urban form? Compensation hypothesis and travel behavior of Nordic urbanites
Session 2E: Circular Economy
Julian Kirchherr, Breaking the barriers to the circular economy
Vasela Veleva, Measuring and communicating the environmental and social impacts of circular products and services: key for raising awareness and promoting sustainable consumption
Michael Jørgensen, Arne Remmen, Eva Guldman, Søsser Brodersen & Signe Pedersen, Slowing and narrowing resource flows as part of circular economy business strategies
Christine Cole & Alex Gnanapragasam, Understanding societal benefits of grassroots approaches to a circular economy
Chiara Fratini, Susse Georg & Michael Jørgensen, Exploring the epistemic politics of circular economy: a research agenda with relevance for the governance of sustainable urban transformations
Session 2F: Special Session: Clothing & Fashion 2
Erin Leitheiser & Tina Mueller, Who is responsible for the sustainability of the clothes we wear?
Kowshik Saha & Melody LeHew, Durable fashion apparel: a potential sustainability solution?
Elena Niehuis, Stephan Wallaschkowski, Sigrid Bekmeier-Feuerhahn & Susanne Stark, Gender specific values in sustainable clothing consumption
Session 2G: Special Session: Living Well in a World of Limits 2 (Organizers: Marlyne Sahakian, Sylvia Lorek, Doris Fuchs & Antonietta Di Giulio)
Session Chair: Doris Fuchs
Ian Gough, Defining a maximum income
Sylvia Lorek & Marlyne Sahakian, Grappling with upper limits: the case of energy and housing
Discussants: Richard Wilk & Manisha Anantharaman
Parallel Session 3 (4:30‒6:00pm)
Session 3A: Special Session: Sharing Economy 2 (Organizers: Oksana Mont, Anna Davies & Oona Morrow)
Tomohiro Tasaki & Tomoko Mori, Influence factors on collaborative collective behaviors for the environment and sustainability transition
Matthias Lehner, Defining the sharing economy and implications for practitioners
Oona Morrow, Food sharing, grassroots innovation, and food governance in New York City
Session 3B: Social Psychology and Consumer Behavior 1
Sonya Geiger, Daniel Fischer & Ulf Schrader, Egoistic food and altruistic fashion consumption? On different drivers for sustainable consumption behaviors
Monika Schappert & Michael von Hauff, Drivers, moderators & consciousness of consumers' sovereignty and sustainable consumption in intelligent infrastructures
Babette Never, Middle-class carbon consumption in middle-income countries: conceptualizing consumer behavior
Session 3C: Visioning 2
Annika-Kathrin Musch & Anne von Streit, Between wishes, expectations & beliefs: reframing and opening up futures for sustainability transitions in transdisciplinary visioning
Vanessa Timmer, Innovative imaginings: the functions of envisioning sustainable everyday futures in innovation processes
Gibran Vita, Footprints of sustainable lifestyles in Europe: a citizen's vision of the future
Session 3D: Alternative Mobility Practices
John Mulrow, Achievable speed: a metric for assessing the true sustainability of transportation technology
Jukka Heinonen, Aróra Árnodóttir, Noga Heyman, Michal Czepkiewicz, Juudit Ottelin, Kamyar Hasanzadeh, Sanna Ala-Mantila & Marketa Kyttä, Troublesome air travel, but who travels and why?
Fred Steward, Midori Aoyagi & Ritsuko Ozaki, Socio-technical networks and transitions in urban infrastructures and lifestyles
Xiao Lin, Electric taxis in sustainable mobility in Taiyuan, China
Session 3E: Social Media & Sustainable Consumption
Lars Mortensen & Karen Petersen, Beyond political steering? The politics of social media in sustainable consumption
Atar Herziger, Jana Berkessel, Matija Franklin, Kamilla Knutsen Steinnes & Felicia Sundström, Social media for consumption reduction: a minimalism intervention
Lucy Chamberlin, Ida Nilstad Pettersen & Casper Boks, Influences, incentives and Instagram: investigating the stimuli for clothing reuse behaviors in Norway
Session 3F: Special Session: Interactive (Pecha Kucha) Discussion on Innovations in Sustainable Consumption Teaching (Organizer: Gill Seyfang)
Gill Seyfang, Entering the crystal maze: playing games to spark student engagement and participation
Jen Dyer, Claire Bastin & Yvonne Moogan, Experiential learning for teaching sustainability: the community engagement project module
Emily Huddart Kennedy, Demonstrating the environmental imagination
Lucie Middlemiss, New sustainable consumption textbook
Marlyne Sahakian, Getting in a social practice state of mind: designing workshops that grapple with the social embeddedness of consumption
Session 3G: Special Session: Fixing the World—Experimenting with Alternatives in Repairing and Making Initiatives (Organizers: Sabine Hielscher & Melanie Jaeger-Erben)
Melanie Jaeger-Erben & Sabine Hielscher, Resisting obsolescence? Experimenting with novel relationships and narratives
Heike Derwanz, Repairing for sustainability: narration and rhetorics in today's clothing repair
Cindy Kohtala, Studying making and repairing: how do we know what we are looking at?
Tung Dao, Tim Cooper, Christine Cole & Jagdeep Singh, Might increased emotional attachment to products influence owners' repair decisions?
Friday, June 29
Parallel Session 4 (9:00‒10:30am)
Session 4A: Special Session: Sharing Economy 3 (Organizers: Oksana Mont, Anna Davies & Oona Morrow)
Juna Camacho-Otero, Ida Nilstad Pettersen & Casper Boks, The death and life of sharing practices in the South: the case of clothes swapping in Colombia
Chujia Cai, Sharing economy in China: the paradoxical implications for consumer identity and lifestyle in a rising consumerist society
Yi Zheng, Walter Wehrmeyer & Stephen Morse, Can e-hailing service revolutionize the vehicle ownership-based mobility system in urban China?
Session 4B: Social Psychology and Consumer Behavior 2
John Thøgersen & Solange Alfinito, The impact of goal-framing on sustainable consumption: an experimental study of Danish consumers' organic food choices
Sascha Kuhn, Changing carbon consumption patterns of the new middle class: introducing behavior insights to development programs
Jolanta Zralek & Aleksandra Bugiel, Sustainable consumption through Polish consumers' eyes: sustainable behavior perception matrix
Ezra Markowitz, Meaghan Guckian, Daniel Chapman & Brian Lickel, Will consumers step up when corporations let us down? Examining Volkswagen owners' responses to the diesel emissions scandal
Session 4C: Special Session: Discussion Session on Sustainable Consumption and Family Small Businesses (Organizers: Anne Touboulic, Lucy McCarthy & Jane Glover)
Session 4D: Energy Transitions
Antonia Proka, Matthijs Hisschemoller & Derk Loorbach, A neighborhood battery and its potential impact on the energy transition
Pia Buschmann, Sustainable energy transition revisited: analyzing discursive lock-ins in German 100% renewable energy regions
Natalia Magnani, Forms and challenges of collective action in Italy's energy transition
Monika Schappert & Michael von Hauff, Review of informational and behavioral barriers to the adoption of new key points of sustainable consumption in the Smart Grid
Session 4E: Special Session: Energising Research Workshop (Organizers: Frances Fahy, Gary Goggins, Eoin Grealis, Julia Backhaus, Edina Vadovics, Niall Dunphy & Nathalie Ortar)
Session 4F: Special Session: Work, Labor & Sustainable Consumption (Organizers: Daniel Welch & Manisha Anantharaman)
Manisha Anantharaman, Who does the dirty work of "sustainable" consumption? Thinking through race and class
Anders Hayden, Work-time reduction, sustainable consumption and the return of the post-work future
Maurie Cohen, Sustainable consumption in the emergent post-work era
Kathryn Wheeler, Sorting, storing and transporting: the gendered consumption work of household recycling
Session 4G: Grassroots Innovations
Diana Ivanova, Gibran Vita, Karen Krause, Konstantin Stadler, Richard Wood & Adina Dumitru, Sustainability-focused grassroots initiatives walking the talk?
Lucy Atkinson, Green sheen: Does sustainable consumption make us better people?
Kirstin Munro, The other side of the other side of the paycheque: waste disposal practices in highly ecologically conscious households
Sara Skarp, Gill Seyfang & Tom Hargreaves, Commoning: a new approach to sustainable waste systems and practices
Parallel Session 5 (2:30‒4:00pm)
Session 5A: Cultures of Sustainable Consumption
Richard Wilk, Abstraction: barriers in communicating the impacts of consumerism
Juliana Abonizio, Eveline Baptistella & Fernanda Curtarelli, Endless cycle: paradoxes between consumption, aesthetics & environmental responsibility in everyday life
Tobias Gumbert, Let's be (more) materialistic! New consumer practices toward conscious materialism
Mundo Yang, Sustainable cultures of self-creation
Martina Schäfer, Viola Muser, Hadeer Hammad & Noha El-Bassiouny, Are we what we possess? Can conspicuous motives foster sustainable consumption in late industrialized countries?
Session 5B: Special Session: Moving Beyond the Consumer (Organizers: Vivian Frick & Florence Ziesemer)
Hugo Hanbury, Stephanie Moser & Christoph Bader, Time is wealth: part time work as a means to foster sustainable lifestyles?
Maike Gossen, Florence Ziesemer & Ulf Schrader, Business marketing to promote sufficiency: a systemic literature review
Christoph Bader, Stephan Schmidt & Stephanie Mosser, Sustainable grassroots innovations as intermediaries to foster sustainable lifestyles: an empirical test of a theoretical framework integrating behavioral change theories and theories about diffusion of social innovation
Lukas Sattlegger, Plastic reduction needs more than choosing the right products: an ethnographic exploration of packaging as an actor beyond the self
Session 5C: Special Session: Everyday Futures & Sustainable Lifestyles (Organizers: Jaco Quist, Anna Davies, Josefin Wangel & Annelise de Jong)
Jaco Quist, Making visions for sustainable lifestyles & consumption: overview of methods and cases
Anna Davies, Co-designing eating futures: from POP backcasting to Eating Homelabs
Josefin Wangel, Loove Broms, Elina Eriksson & Mia Hesselgren, Empowering energy futures—or not?
Session 5D: Carbon Accounting 1
Juudit Ottelin & Seppo Junnila, Impacts of urbanization on consumption behavior and carbon footprints in European countries
Hanna Fuhrmann, Consumption and carbon emissions in Peru: trends in the domestic and transport sector
Pan He, Beiming Cai & Giovanni Baiocchi, Uncovering the driving forces of changing GHG emissions of the Chinese diet
Marja Salo, Ilmo Mäenpää, Ari Nissinen, Juha Nurmela & Hannu Savolainen, Carbon footprint of household consumption in Finland: relationships to urban form
Session 5E: Special Session: Sustainable Consumption and Social Difference 1 (Organizers: Lucie Middlemiss & Jen Dyer)
Sherilyn MacGregor & Lidewij Tummers, Beyond wishful thinking: co-housing practices, gender & climate change
Brieanne Berry & Cindy Isenhour, Alternative economies at the end of the road
Marlyne Sahakian & Beatrice Bertho, More, bigger, better: understanding trends toward appliance efficiency vs. sufficiency through social difference
Emily Huddart Kennedy & Jennifer Givens, From powerlessness to eco-habitus: reconsidering environmental concern as class and identity performance
Session 5F: Special Session: Radicalizing Education for Sustainable Consumption? (Organizers: Daniel Fischer, Sonali Diddi & Victoria Thoresen)
Session 5G: Sustainable Lifestyles 1
Melanie Speck, Michael Lettenmeier, Kathrin Greiff & Christa Liedtke, The sustainable lifestyles accelerator
Franziska Haucke, #goingzerowast: an Instagram story on zero waste as a lifestyle movement based on participatory observations and in-depth interviews
Mary Greene & Frances Fahy, Steering demand: the effect of societal institutions in shaping everyday consumption
Parallel Session 6 (4:30‒6:00pm)
Session 6A: Alternative Food Networks
Paola de Bernardi & Lia Tirabeni, Can alternative food networks enhance sustainable consumption habits in agro-food systems? The Italian food assembly business model
Riccardo Guidi, Context matters: Italy and he ecological patterns of alternative food networks and political consumerism
Gunnar Vittersø & Hanne Torjusen, Collaboration for sustainable food provisioning: the case of a local organic food cooperative
Kirsi Laitala, Gunner Vittersø & Hanne Torjusen, Consumers' motivations for supporting local food initiatives: case studies from six European countries
Session 6B: Special Session: The Role of Behavioral Economics and Related Strategies on Sustainable Consumption (Organizers: Veerle Beyst, Kristof Rubens, Nils Schnitzler and Hendrik Slabbinck)
Session 6C: Political Economy 1
Paul Case & J. M. Denney, The separation of production of taste from production of food: labor process theory & industrial food production
Amy Teller, Chocolate futures: eco-civic imagination in the cacao region of Bahia, Brazil
Session 6D: Carbon Accounting 2
Maria Csutora & Agnes Zsóka, Unfolding triple dividend carbon reduction options in heating through behavior change
David Andersson & Ross Linscott, Explaining the variation and reductions of greenhouse gas emissions using a webservice based on financial transaction data
Jack Clarke, Limits to sustainable consumption: quantifying greenhouse gas limits, impacts, overshoot and reconciliation at the national and individual scales
Session 6E: Special Session: Sustainable Consumption and Social Difference 2 (Organizers: Lucie Middlemiss & Jen Dyer)
Jen Dyer & Lucie Middlemiss, Toward sustainable and inclusive futures: learning from the mixed-ability model
Manisha Anantharaman, Emily Huddart Kennedy, Lucie Middlemiss & Sarah Bradbury, Who participates in community-based sustainable consumption projects and why does it matter? A constructively critical approach
Susan Venn & Kate Burningham, Involving children and young people in research on sustainable consumption: reflections from CYCLES project research in London
Doris Fuchs & Carolin Bohn, Transformation through participation: assessing the transformative potential of participatory processes aiming at sustainability
Session 6F: Special Session: Social Learning in & through Small-scale Initiatives: A Communications Perspective (Organizers: Halina Brown, Daniel Fischer, Philip Vergragt & Karoline Poeggel)
Session 6G: Sustainable Lifestyles 2
Åsa Svenfelt, Karin Bradley, Annika Carlsson-Kanyama, Mikael Klintman, Jörgen Larsson & Jonas Nässen, Emerging niche practices of sustainable consumption: a taxonomy
Elisabeth Süßbauer & Martina Schäfer, Understanding spillover effects: exploring the interlinkages between consumption practices at the workplace and at home
Cecilia Grandi-Nagashiro & Hirotaka Matsuda, Changing dynamics in consumption research: the role of sustainable lifestyles
Saturday, June 30
Parallel Session 7 (9‒10:30am)
Session 7A: Special Session: Participatory Methods Toward Energy Sufficiency (ENERGISE Project) 1 (Organizers: Marlyne Sahakian, Henrike Rau, Audley Genus, Frances Fahy & Edina Vadovics)
Session Chair: Frances Fahy
Charlotte Jensen & Inge Røpke, Reducing energy use for heating homes: What does a systems perspective call for?
Marlyne Sahakian & Lare Dobigny, From governing behavior to transformative change: a typology of household energy initiatives in Switzerland
Henrike Rau & Eoin Grealis, Exploring the (in)compatibilities of efficiency and sufficiency thinking in the context of efforts to reduce domestic energy use
Session 7B: Special Session: Discussion Session on Sustainable Consumption & Mindfulness (Organizer: Daniel Fischer)
Session 7C: Political Economy 2
Daniel Welch, Corporate ownership and the provision of sustainable consumption
Helia Christina Françoise Papin Leal & Solange Alfinito, Degrowth: alternatives to promote sustainable changes in Brazilian and French enterprises
Asa Svenfelt, Ulrike Gunnarsson-Ostling & Asa Aretun, Issues of power, influence & access to resources in low or no growth societies
Session 7D: Food Waste 1
Lisa Ruetgers, Selling surplus food
Mathilde Delley & Thomas Brunner, Development of a tailor-made household food waste-reduction program
Karin Dobernig & Karin Schanes, Stories of storing: exploring the material and social dimensions of food shopping and storing practices in Austrian households
Li Xue, Gang Liu, Lingen Wang, Yunyun Li, Xiaojie Liu & Shengkui Cheng, Horeca food waste and its ecological footprint in Lhasa, Tibet, China
Session 7E: Sustainable Consumption Governance 1
Frieder Rubik, Pauline Riousset & Steven Salecki, Local concepts for carbon neutrality and 100% renewables: a chance for sustainable consumption patterns
Noel Keough, Sustainable consumption at the housing-transportation-food nexus
József Slezák & Eva Ahlner, Public policies promoting the shift toward sustainable consumption patterns in the Nordic region: a policy note
Ari Nissinen, Satu Lähteenoja, Katrina Alhola, Riina Antikainen, Minna Kaljonen, Petrus Kautto, Jaakko Kuosmanen, Antti Lippo & Marja Salo, From strategies to action: vision and important measures for sustainable consumption and production in Finland
Session 7F: Families, Households & Lifestyles 1
Tally Katz-Gerro, Sharon Park, Itay Greenspan & Femida Handy, Mechanisms of habitus and the intergenerational transfer of household practices in South Korea
Aya Yoshida, Panate Manomivibool & Tomohiro Tasaki, Survey on appliances and energy usage by urban and rural households in northern Thailand
Anders Rhiger Hansen, Family background matters! The impact of family relations on sustainable consumption practices
Session 7G: Sustainable Consumption & Time
Tilman Santarius & Vivian Frick, The relationship between the speed of life and the use of information and communication technologies: Do time rebound effects exist?
Ulf Schrader, Time rebounds, time wealth, and sustainability: a conceptual model to empirically analyze the significance of time use for sustainable consumption
Jörgen Larsson & Anneli Kamb, Work-time policies for sustainable lifestyles
Parallel Session 8 (11am‒12:30pm)
Session 8A: Special Session: Participatory Methods Toward Energy Sufficiency (ENERGISE Project) 2 (Organizers: Marlyne Sahakian, Henrike Rau, Audley Genus, Frances Fahy & Edina Vadovics)
Session Chair: Audley Genus
Selma L'Orange Seigo, Matthias Probst, Yann Blumer, Corinne Moser & Michael Stauffacher, Urban living lab/reallabor "Hunziker Areal" in Zurich
Corinne Moser, Yann Blumer, Michael Stauffacher, Roman Seidl, Uros Tomic & Carmen Kobe, Effective interventions promoting energy-sufficient behavior: how cities and researchers can successfully collaborate in planning, implementation and evaluation
Edina Vadovics, What can we build on when promoting energy sufficiency? Insights based on visions of European citizens created through a participatory process
Session 8B: Food Consumer Behavior
Nina Langen, Pascal Ohlhausen, Bettina Lorenz, Katrin Bienge, Melanie Speck, Silke Friedrich, Christine Goebel, Tobias Engelmann, Holger Rohn & Petra Teitscheid, Using nudges to alter food choices in canteens and the role of menu variety
Evan Gravely, Investigating the role of supermarkets in plant-based protein purchasing habits
Wenjuan Mu, Alfons Oude Lansink & Gert Spaargaren, Resource use efficiency in the food app of the future: a practice-based approach
Session 8C: Special Session: Urban Provisioning Systems, Sustainable Consumption & Equity (Organizer: Philip Vergragt)*
Philip Vergragt, Introduction
Patrick Schröder, Cities and the circular economy
Jaco Quist, Future visioning for sustainable lifestyles and local provisioning in an urban context: a methodology and results from the Glamurs project
Thomas Dallessio, Equity considerations in urban provisioning systems
Ambreen Wahid, Role and impact of business organizations and entrepreneurs in production and consumption patterns, equity, and healthy lifestyles
Ronald Wennersten, Development of new sustainable urban neighborhoods in Sweden: experience transfer to emerging economies
*This session is sponsored by the Future Earth Knowledge-Action Network on Systems of Sustainable Consumption and Production
Session 8D: Food Waste 2
Nina Heidenstrøm & Marie Hebrok, Fridge studies: looking into the fridge to understand food waste
Christa McDermott, Eating our fruits and vegetables: waste generation and prevention in Oregon
Johan Hultman, Herve Corvellec & Filippa Sawe, Escaping the nets of governance: requalifying garbage fish into hipster food
Stacia Dreyer, Frozen: a consumer seafood intervention to reduce waste
Session 8E: Sustainable Consumption Governance 2
Berenike Feldhoff, Mobilizing the city: an urban governance perspective on sustainability in the urban mobility sector
Jordan Howell, Can ecological identity be a useful tool for encouraging green infrastructure at the local level?
Session 8F: Families, Households & Lifestyles 2
Debbie Auriffeille, Doing change from the "inside out": a qualitative interview examination of parents' accounts of their everyday green lifestyles
Mariella Sina & Michelle Chan, Exploring barriers and motivations of the Peruvian household's owner to reduce their water and electricity consumption
Kathryn Wheeler, Educating young people as sustainable citizen-consumers
Session 8G: Eco-villages and Intentional Communities
Lara Monticelli, Embodying the critique through radical everyday lives: the case of eco-communities
Martina Schäfer & Sabine Hielscher, Building infrastructures together: the role of community-owned infrastructures for sustainable consumption practices in intentional communities