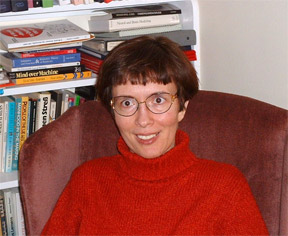 Evangelia Tastsoglou, Ph.D., is Professor in the Department of Sociology and
Criminology at Saint Mary's University and president of the Research Committee
of "Women in Society" (RC 32) of the International Sociological Association.
She writes on women , gender and various aspects of migration; citizenship,
identities, and diasporas; ethnicity/race and the "second generation". Her recent
publications include the following edited or co-edited books:
Women, Migration,
and Citizenship. Making Local, National, and Transnational Connections
(
Ashgate Publishers, 2006);
Women, Gender, and Diasporic Lives. Labor,
Community, and Identity in Greek Migration
(Lexington Books, 2009);
Contours
of Citizenship: Women, Diversity, and the Practice of Citizenship
(Ashgate Publishers,
2010); and
Immigrant Women in Atlantic Canada. Challenges, Negotiations,
Re-constructions
(Canadian Scholars' Press / Women's Press, 2011).
Back