2018 MedStar Health Research Symposium
Bethesda North Marriott Hotel and Conference Center
5701 Marinelli Rd., North Bethesda, MD 20852
For information on the 2017 Symposium please see below:
Registration is now CLOSED for the sixth annual MedStar Health Research Symposium on Monday, May 1, 2017, from 1 to 7 pm at the Bethesda North Marriott Hotel and Conference Center. You may register for the event on-site.
---
The Symposium brings together investigators, residents, executive leaders, associates and collaborative partners from across our system to share the clinical research they are conducting. The Symposium will feature a keynote speaker and large-scale research abstract display from 4 pm - 7 pm of more than 300 peer-reviewed projects from faculty, residents and fellows. Everyone in the MedStar community who wishes to learn more about the exciting research taking place across our system is invited to attend.
New this year, educational sessions will be offered at 1 pm, followed by oral presentations from the top scoring residents & fellow abstract submissions. Educational sessions are being led by experts from the MedStar Health community and are open to all attendees. Learn more about the sessions available below. Space is limited for these sessions.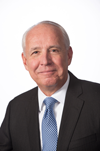 Our keynote address will be delivered by Darrell G. Kirch, MD, president and chief executive officer of the Association of American Medical Colleges (AAMC). A distinguished physician, educator, and medical scientist, Dr. Kirch speaks and publishes widely on the need for transformation in the nationís health care system and how academic medicine can lead change across medical education, biomedical research, and patient care. His career spans all aspects of academic medicine and includes leadership positions at two medical schools and academic health systems, as well as at the National Institutes of Health.
---
Agenda
1:00-2:30 pm

Educational Sessions

GUMC Academic Appointments, Promotions & Mentoring




Presenters will discuss the criteria for appointment and promotion on the Clinician, Clinician Educator and Clinician Scholar, Biomedical Educator and Biomedical Scholar tracks, steps to apply and review faculty mentoring and career development resources available

.

Which Test Should I Run? A Review of Commonly Utilized Statistical Tests




Led by biostatisticians from MHRI, this session will provide an overview of statistical approaches used most commonly in clinical research. The session serves as an introduction to the topic of biostatistics and resources at MedStar.

Research 101: How to Start Your Research Career at MedStar Health




We understand that it can be difficult to start a research career at a large healthcare system. This session will review resources available to new investigators such as help submitting a grant, identifying funding sources, and preparing an IRB application.

Applying to the GUMC Teaching Academy & Developing an Educators CV and Portfolio


The GUMC Teaching Academy for the Health Sciences was established in 2015 to cultivate a community of faculty and educators and membership is open to both Georgetown and MedStar Health faculty/educators. This workshop provides an overview of the Teaching Academy and guidance on the application process which includes how to develop an Educatorís Portfolio and Educatorís CV. At the conclusion of this workshop, participants will have a detailed working plan for applying to the Teaching Academy. This workshop, and membership to the Teaching Academy, is open to both faculty and residents/fellows.

A Primer on How to Conduct Systematic Reviews in Health Sciences




Often used as a starting point for developing clinical practice guidelines, systematic reviews in health sciences education seek to answer what is known on a specific topic. This workshop provides an overview of systematic, scoping, and other types of comprehensive literature searches. Participants will learn the essential components and criteria of a rigorous systematic review, how to assemble and form a review team, and how to critique a systematic review in the social sciences.

Bringing Research to Life




Learn how to transform the way we describe our work by crafting a compelling story that captures the attention of donors and other financial investors. This session will help you unlock the quarantined energy and emotion of your work by utilizing a narrative framework that has proven successful in raising funds for research of all types.

Advancing Population Health Research


Learn the basic principles of population health research and hear from leading investigators in the areas of health disparities, patient safety and novel care coordination innovations.

3:00-4:00 pm

Resident & Fellow Oral Presentations

4:00-7:00 pm

Poster Presentations & Keynote Address