Information on the Poster Session
The instructions below are intended to serve as guidelines for the Poster Session at the Third International Conference of the Sustainable Consumption Research and Action Initiative (SCORAI). If you have any other questions regarding your poster, please feel free to email Dr. Emily Huddart Kennedy at emily.kennedy@wsu.edu. If you have questions about the venue, please contact Annie Saugstrup at as.msc@cbs.dk.
General Guidelines
Plan to set up your display as early as possible on June 28 in the room marked on the map below. The posters will be available for viewing throughout the conference but you should plan to be at your poster to answer questions during the designated poster session (12:15-1:15, Friday June 29).
Closer to the start of the conference, poster presenters will receive an email with the poster program. The program will indicate your poster's number and the approximate location of your poster in the room. This program will also be present in the room designated for posters. The presenting author should be available throughout the poster session and be prepared to have his or her display removed by the end of the conference. Your poster will be affixed to a poster wall. Only Velcro fasteners may be used on the poster walls. Make sure to get the fasteners from a conference assistant.
Your poster can be printed on matte or glossy paper but should not be mounted on poster board or cardboard as this may be difficult to keep in position on the poster surface. The poster should be as self-explanatory as possible so that your main job during the poster session is to supplement the information it contains. When designing your poster, keep in mind that all your text and illustrations will be viewed from a distance of more than three feet. All lettering should be at least 2/3" (1.7 cm) tall, and 1" (2.5 cm) tall for more important information. Figures and tables should be kept as simple as possible so that viewers can readily take away the main message. A brief, large-type heading of no more than one or two lines should be provided above each figure or table, with more detailed information added in smaller type below. Be sure to include the title of your poster and your name and affiliation at the top of the poster. In order to fit on the mounting surface, your poster should not be any larger than 99.3 cm x 69.4 cm.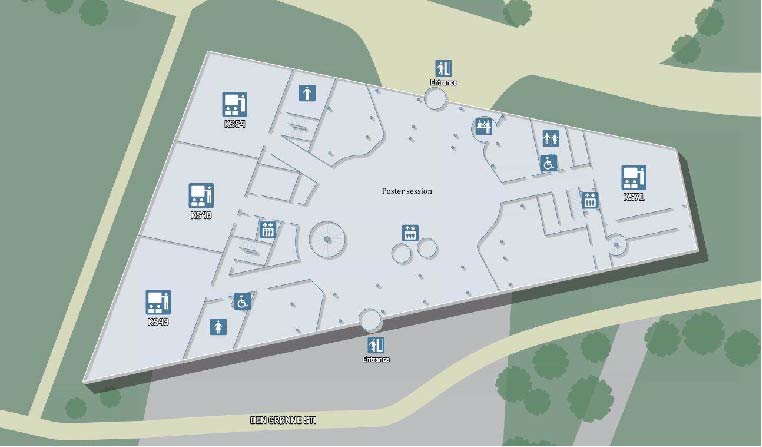 Poster Session
Midori Aoyagi

,

Asian

middle class

consumers: Who are they?

Sabine Bietz

,

Jan Bauer

, Julius Rauber &

Lucia Reisch

,

Nudging for good food: cities as labs in the real world

Shirin Betzler

,

Elena Niehuis, Susanne Stark & Sigrid Bekmeier-Feuerhahn

, Acknowledging the complexity of consumers: an integrative model for sustainable ICT consumption

Aleksandra Burgiel

&

Jolenta Zralek

,

Non-ownership & collaborative consumption as sustainable alternatives for consumerist lifestyles: incentives & impediments to their broader adoption in Poland

Ryuzo Furukawa

&

Masae Mitsuhashi,

Development of lifestyle evaluation factors to analyze lifestyle change

Michael Jørgensen

,

Sharing & repairing activities in cities

Minna Kanerva

,

Unmaking meat: transforming social practices

Yuko Kishikami

,

Ontological analysis of sustainable lifestyles

Yan Li

,

Jiuyue Zhang, Lei Zhang, Yue Pan & Yang Yu

,

Chinese sustainable consumption trend & its revised transmission mechanism

Genovaite

Liobikiene

,

Reconciliation of materialistic values with pro-environmental behavior: the case of Lithuania

Deepti Mahajan, Tim Cooper, David Smith & Alexander Gnanapragasam,

Quality as sustainability: transforming consumer goods markets

Ana Pocas Ribeiro

, Local food & the power of institutions

Stefano

Spillare

,

Social innovation practices of food waste reduction in Italy: between system responses & relational dynamics

Stephan

Wallaschkowski

,

Elena Niehuis

, Susanne Stark & Sigrid Bekmeier-Feuerhahn,

Promoting sustainable fashion consumption: the relevance of stereotypes & sex roles as sustainability barriers in a gendered industry
*Underlining denotes conference participant.